BURIAL AT SEA
IN SOUTHERN CALIFORNIA COAST
Bury Your Deceased Loved Ones in a Dignified and Memorable Way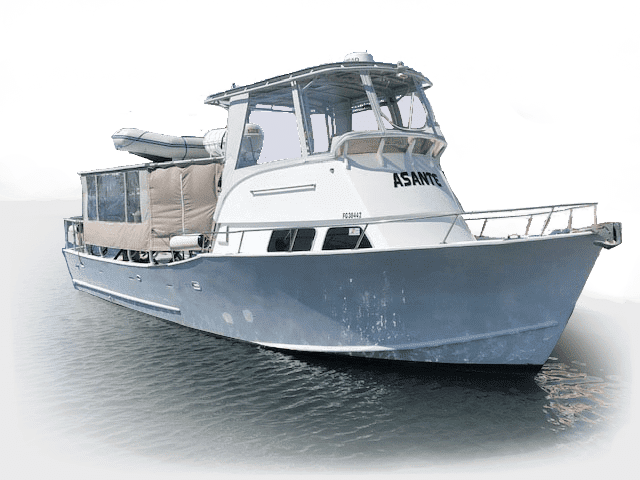 HIRE A BOAT TO BURIAL AT SEA
ASHES / FULL BODY
The "ASANTE" is a 40-foot Seaway locally built for Southern California waters. Powered by twin 400-horsepower engine efficient diesel engines (no fumes/smell) with a cruising speed of 20 knots (23 mph).
1-6 people: $695
7-12 people: $775
13-25 people: $875
Call Us Now!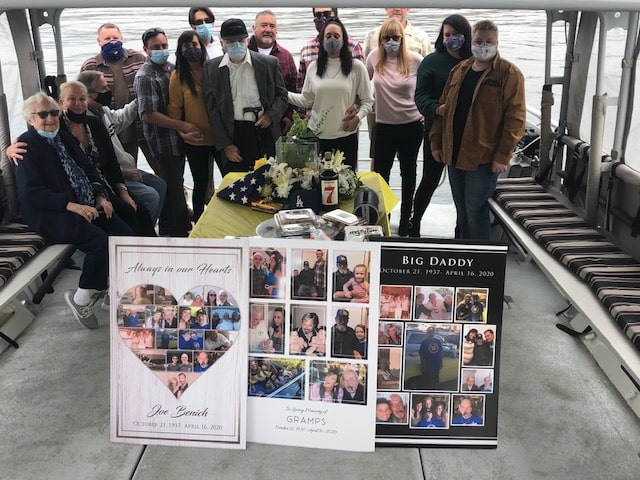 What Is Burial at Sea?
BURIAL AT SEA CEREMONY
Burial at sea is the old tradition of burying human remains in the open waters. The United States Navy carried out this tradition as a memorial service for veterans. It has gained popularity among civilians in the form of full-body burials or scattering ashes across the ocean. Sea burials will not only be a memorable funeral for your loved ones but also friendly to the environment. Biodegradable caskets and urns are eco-friendly and suitable for green burials at sea. The practice cannot be done without the required licenses. There are burial-at-sea regulations set by the EPA on where and how to carry out the funerals. The necessary permits should be acquired by professional funeral companies.
Continue Reading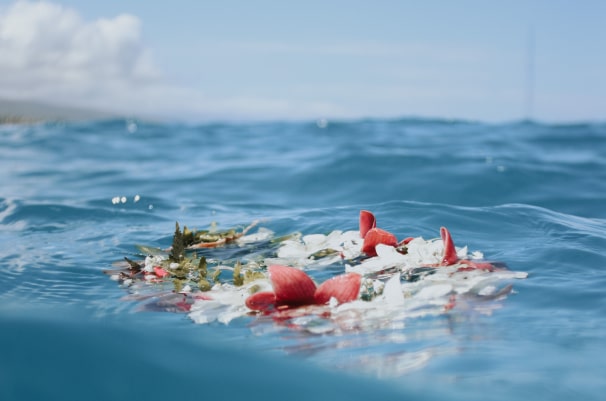 SCATTERING ASHES AT SEA
Spread the remains of your late loved ones across the Pacific Ocean
Scattering ashes at sea is the most common sea burial practice these days. It has gained popularity not only because it is more environmentally friendly but also more culturally acceptable and less expensive. We transfer the cremations into a specially designed urn, add flowers, petals, and wreaths, and place them for viewing. When ready, the urn is attached to a davit and positioned out over the water. By use of handline, family members can lower urn and release the cremations into the sea.
Continue Reading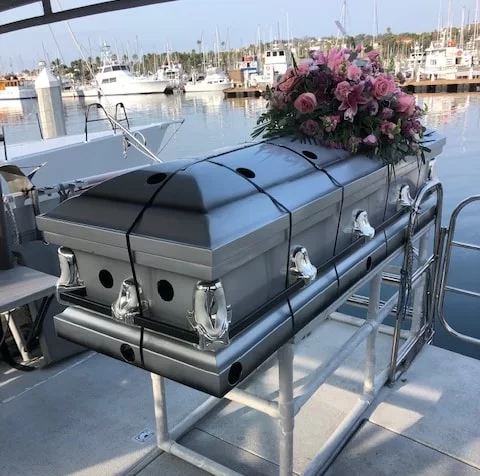 FULL BODY BURIAL AT SEA
Let the memory of your loved ones linger in the sea.
Born out of Vikings' tradition, full-body burial at sea is becoming more popular. We use two methods: body wrapped in a biodegradable shroud or placed in a stainless steel casket. Positioned for viewing and sharing of memories, family members gently lift the burial backboard, and the deceased is gently and respectfully committed to the sea.
Continue Reading
GALLERY
BOAT AND SERVICES PHOTOS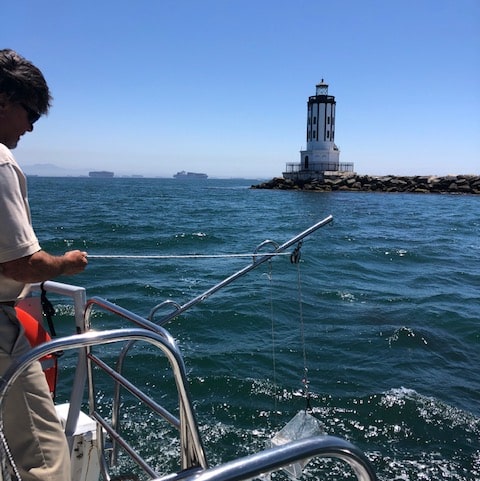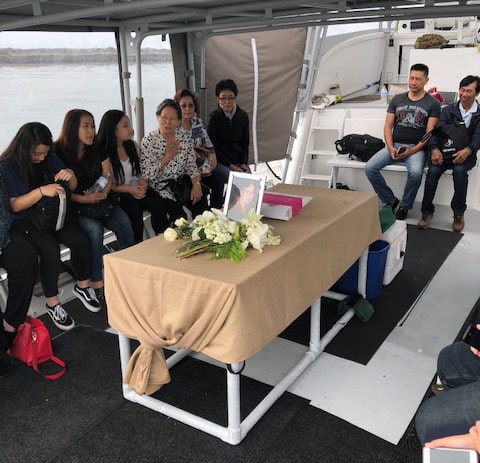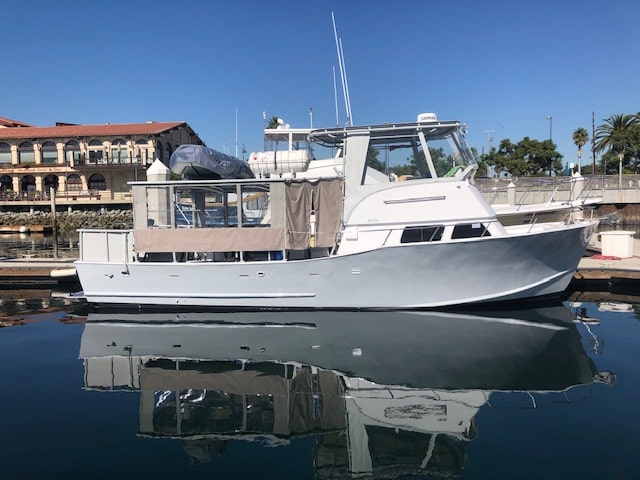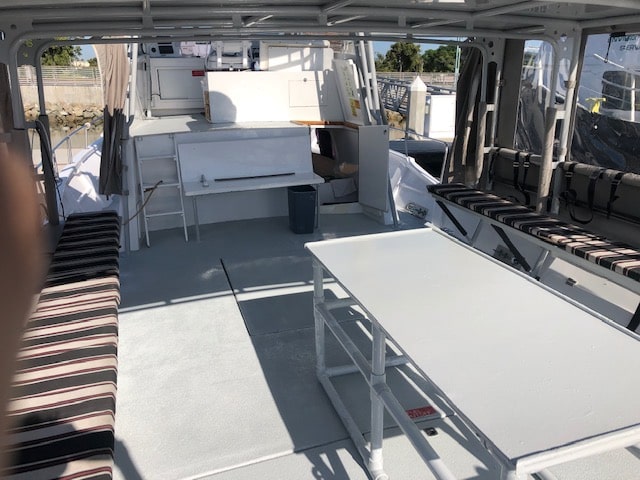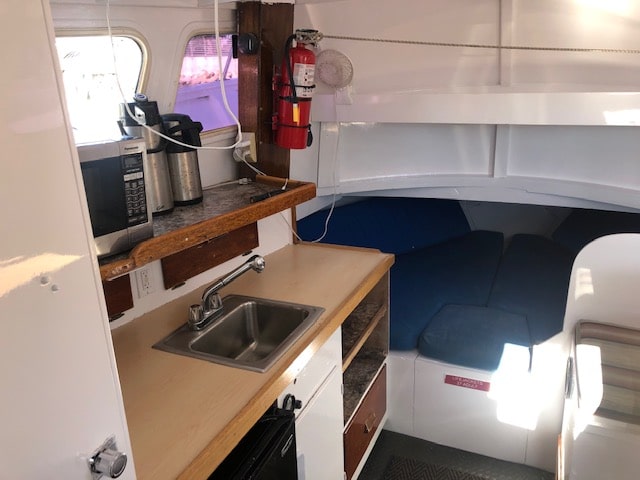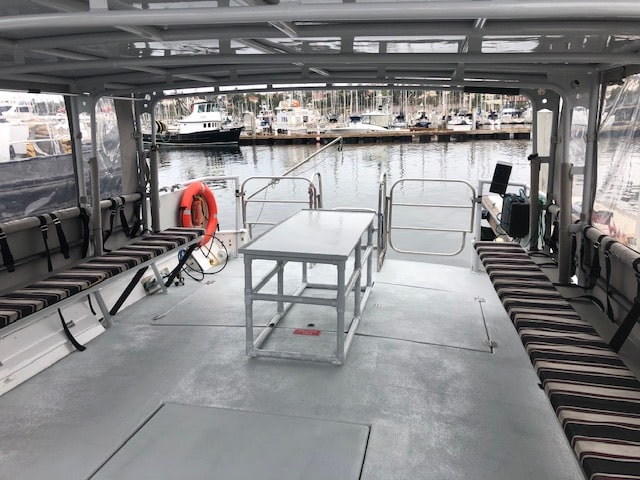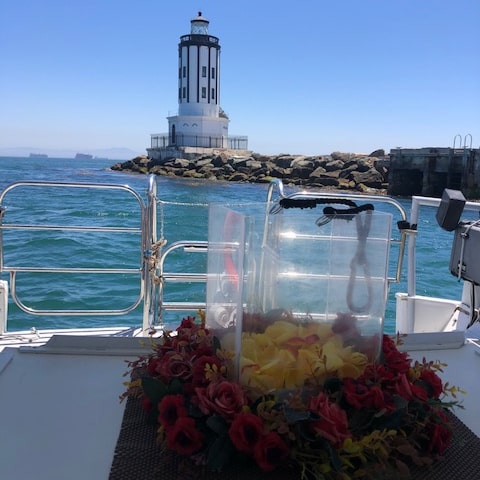 LOCATIONS WE SERVE - BURIAL AT SEA
What Clients Say
about our burial at sea services
We couldn't be happier with the service provided by Gary and Tarri. From the first phone contact to final goodbyes, it was all and more than we could have hoped for. The approach to a "celebration of life" is exactly what our family needed. It was dignified, and well organized and gave family the opportunity to share cherished memories and find closure. Thank you so much.